Money2India Business Transfers
Online Money transfers to Business accounts
Money2India earlier catered to only personal remittances to individual account for family maintenance, bill payments etc. Now with Money2India you can also make business payments to India based service providers and vendors.
With this both Individuals and Businesses can make business payments, but an individual cannot make payments on behalf of a business. For detailed info refer 'How does it work' section.
Note: Individual and Business are treated as separate entities. Hence, if you want to make remittance both as an Individual and as a Business, then you have to maintain 2 separate accounts accordingly.
---
Indicative list of payments you can make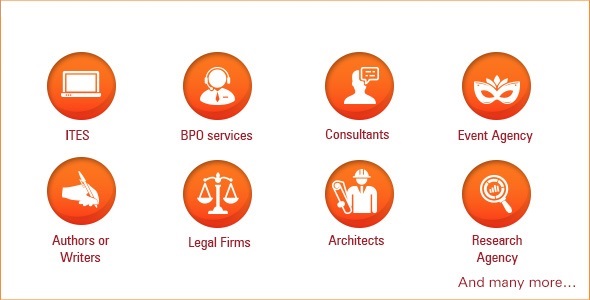 Eg: Company A is an IT Software Development Company based out of USA. They are looking out for a HTML developer with some special skills for a project. Ramesh is a freelancer in India who has been assigned this project.
In this case the Company A can register on www.money2india.com and remit the fee to Ramesh for the services rendered by him.
---
Benefits
Simple, convenient and completely online transactions
Competitive rates best in market and locked in exchanges rates
Online KYC with minimal documentation
Money Transfers from any bank in USA to any bank account in India
Recurring transfers 
Schedule transfers for future date 
How does it work
If you are a new user
Depending on who you are, select 'Individual' or 'Business' while sign-up
Click here to enter few details and follow 5 easy steps to complete registration and send money to India:
Step 1: Enter the amount you want to transfer
Step 2: Only for first time users: Complete user profile and upload the relevant documents.
Step 3: Add new recipient (choose business entity or individual as per profile ) or select already added recipient
Step 4: Add your bank account or select already added bank account to make the payment
Step 5: Confirm & Pay for your transaction
---
If you are an existing user and
You want to send money to Indian entities on Individual capacity for business transactions. Eg: Tax consultant, Home decorators, Hospitals etc.
Simply login and choose the Business category while adding your beneficiary (Business Entity)
You want to send money from your Business bank account.
Click here to complete a new sign up process by selecting 'Business' option.
---
Service Charges
Up to USD 1000 – Charges of USD 4
Above USD 1000 – NIL charges
In addition to the transaction fee, Monney2India also makes money when it changes your send currency into a different currency.